High Sierra
HS BASCOM 2.0 BASCOM 2.0 FLAP DAYPACK
Images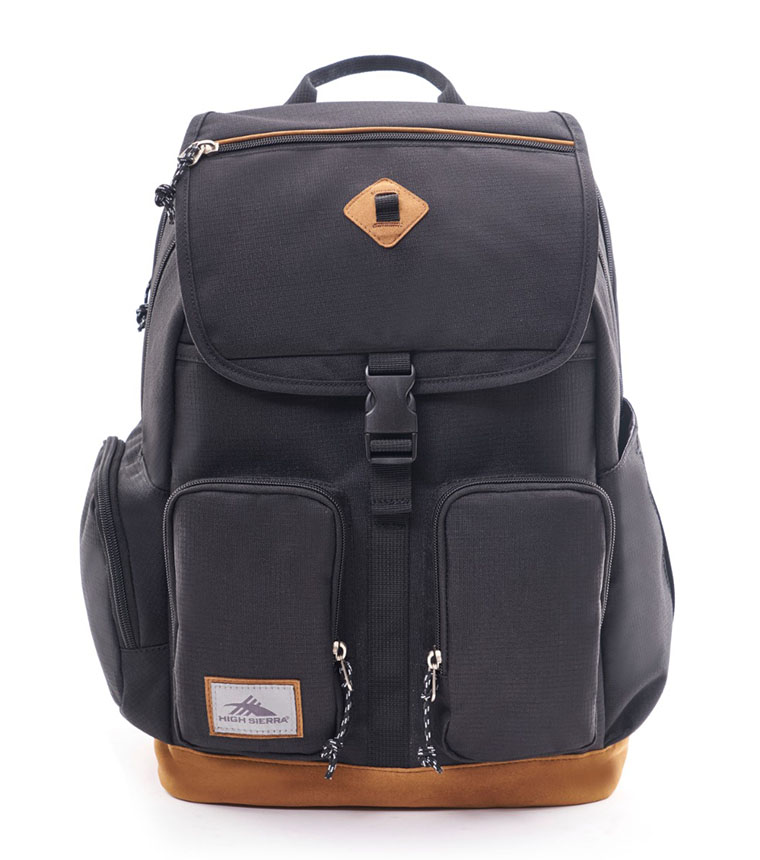 https://www.samsonite.com.ph/high-sierra/hs-bascom-2.0/bascom-2.0-flap-daypack/104871-1041.html
Product Introduction
High Sierra Bascom Flap backpack is design from Bascom 2.0 (90471) silhouette. Its wide flap, top zip pocket, imparts a strongly functional and casual style. Backpack is two front pockets designs and functions that can be used in everyday life. it is possible to store every day item.
Key Features
Main compartment design with rear zip for easy-access
Adjustable Chest strap
Vapel™ mesh AIRFLOW™ padded shoulder straps
Side pocket for extra gear (water bottle, umbrella, etc.)
Multi-pocket organizer with key fob
Product Specifications
Dimension
(31 x 46 x 20) cm
The HS BASCOM 2.0 collection
High Sierra

HS BASCOM 2.0

10% OFF

High Sierra

HS BASCOM 2.0

10% OFF
Terms & Conditions
SUPPLY AND DELIVERY OF GOODS
A. Subject to this Agreement, we will supply the goods shown on your order confirmation. We will use our best endeavors to meet indicated timeframes for delivery, however we cannot guarantee delivery timeframes will be met.
B. For the time being, we will offer standard delivery free of charge to all residential/business addresses in The Philippines.
C. We deliver Monday until Saturday, except public holidays.
D. Erroneously communicated addresses are the responsibility of the User and may lead to extra charges that will be recovered from the User.
E. We ship our products through our fulfillment and delivery partner, Acommerce, Inc. We require someone to sign for delivery. You accept that a delivery is signed for by a person other than the User, provided that such person is present at the delivery address and an adult of 18 years of age or over.
F. If no one is present in the address provided to receive the delivery, Acommerce, Inc. will make up to three delivery attempts, excluding Sundays and holidays. When the third and final delivery attempt has been made and there is still no one to accept the item, Acommerce, Inc. reserves the right to return the package to Samsonite Philippines.
PROCESS FOR RETURNS AND REFUNDS
A. OUR POLICY
⇒ Items should be returned unused, and with all Samsonite Philippines tags still attached. Returns that are damaged or soiled may not be accepted and may be sent back to the customer and/or a refund refused.
⇒ Where provided any packaging, such as authenticity cards, dust bags and leather tags should be included with your return. Please email ecommerce.ph@samsonite.com if any of your purchases have been delivered without Samsonite Philippines tags. All items returned should have a Return Merchandise Authorization (RMA) number to ease the process.
B. FAULTY GOODS
⇒ Goods are faulty if they are received damaged or where a manufacturing fault occurs within 14 days of purchase. Please note that items that are damaged as a result of normal wear and tear are not considered to be faulty. If you would like to exchange a faulty item, please be aware that we can only replace it for the same product in the same size, subject to availability. Where possible, we will offer to repair faulty items. If it cannot be repaired or the same product is not available, you are entitled to a full refund via vouchers or coupons.
⇒ You need to email us or notify us within 14 days of receiving your order about faulty or damaged goods.
C. WRONG ITEM, INCOMPLETE, AND LATE DELIVERY
⇒ Customers have the right to return and exchange items if they receive the wrong item or the delivery has incomplete items as well as receiving the orders that are past the declared delivery duration by Samsonite Philippines. Customers should follow the return lead time specified in the FAQ. Returned items should be received at an LBC outlet within below prescription period:
| Reasons for Return | Days from received |
| --- | --- |
| Damaged | 14 days |
| Defective | 14 days |
| Wrong Item Delivered | 7 days |
| Incomplete Delivery | 7 days |
| Late Delivery | 7 Days |